A1 Track System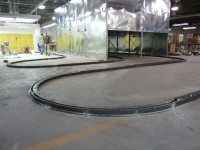 Our Track System are extremely competitive in price up to 30%! We use 458 x saw mill chain with high intensity strength and can be installed in any pattern to move product throughout your facility. Also, because of the durable design, track can move the product directly from point A to B with a variable live speed usually 10′ per minute. D1 drive section has a max of 900 ft and a cart weight of 500 pounds. In floor drive sections are MFG by A1 Walls.
---
Assembly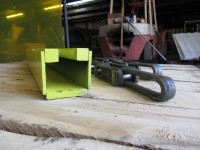 A1 Walls Track System consist of three main parts. First, track line is secured to the floor in the desired path. Second, a chain is installed inside the track and connected to the motor. Third, carts are attached to the chain and can then be driven around the facility. We can use your carts. Install 7/8″ pins on most carts. The pin fixes in chain link. No hook or pusher dog every 8′ to 10′.
---
Carts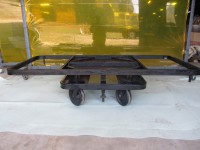 Carts have a 700 pound  load capacity and a balanced design. Carts are secured to the chain via a simple pin in chain link method. Meaning, simply lift up the cart and place it on another section of the track to rearrange the carts. Multiply carts can be added to the track, depending on the size of carts and length of system.
COOL!