A1 Walls Paint Booths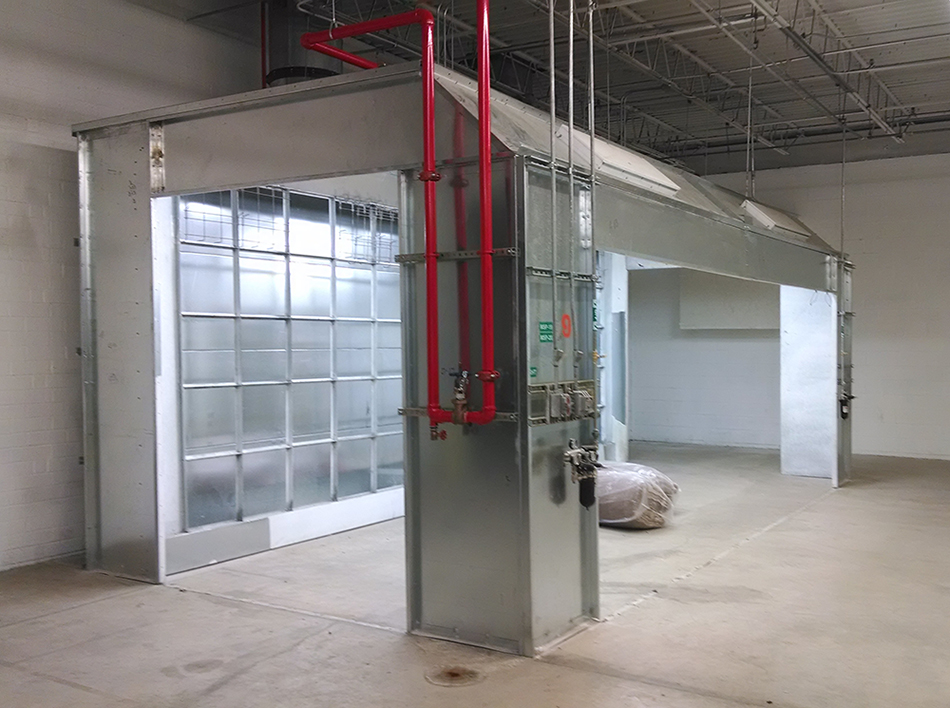 Why choose an A1 Walls to build your booth? Well, we will work with you to design a perfect oven or paint booth with our insulated metal wall panels, then build it to those exact specifications. In addition, our durable paint booths and ovens can support heavy loads ideal for hanging parts or equipment. Plus, our easily assembled and disassembled insulated metal wall panels means that as your business grows or moves, so can your paint booth and oven with easy disassembly or add on an end of structure.
---
Customization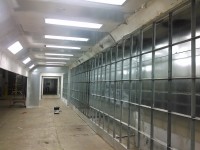 A1 Walls will build custom spray booths and ovens with any assortment of accessories or specifications. Exhaust fans can be installed on any side. Paint Booths can be installed with custom access for vehicles or anything that requires a unique opening. Hanging equipment, track systems, or fans can be installed on request.  We welcome the customization of our product, what makes our Insulated Metal Wall Panels so valuable is its versatility!