Powder Coating – TURBO-FLOW Curing Process (pat. pend.)
Progressive curing.
Reduction of curing time by up to 30%.
25% of total curing costs.
Reduce the loss of applied coating.
Eliminates any cold spots inside the oven.
For more information, click here.
---
A1 Walls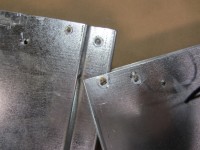 A1's Insulated Structures are designed by you and are manufactured by A1 Walls ensuring you get the exact size structure you need. We $ave you money by creating a structure that can be quickly and easily installed using our panels interlocking design. For instance, a typical 11′ x 8′ x 4″ thick wall and can be installed in less than 30 minutes. Our metal insulated panels can be purchased for less than you think and are built to withstand temperatures up to 500°. We offer the most affordable insulated metal structures in the Southeastern US Nationwide.
---
Functionality
So who uses insulated metal panels and for what? Well, our clients have found endless uses for our panels. We also MFG custom Paint Booths for the industrial industry.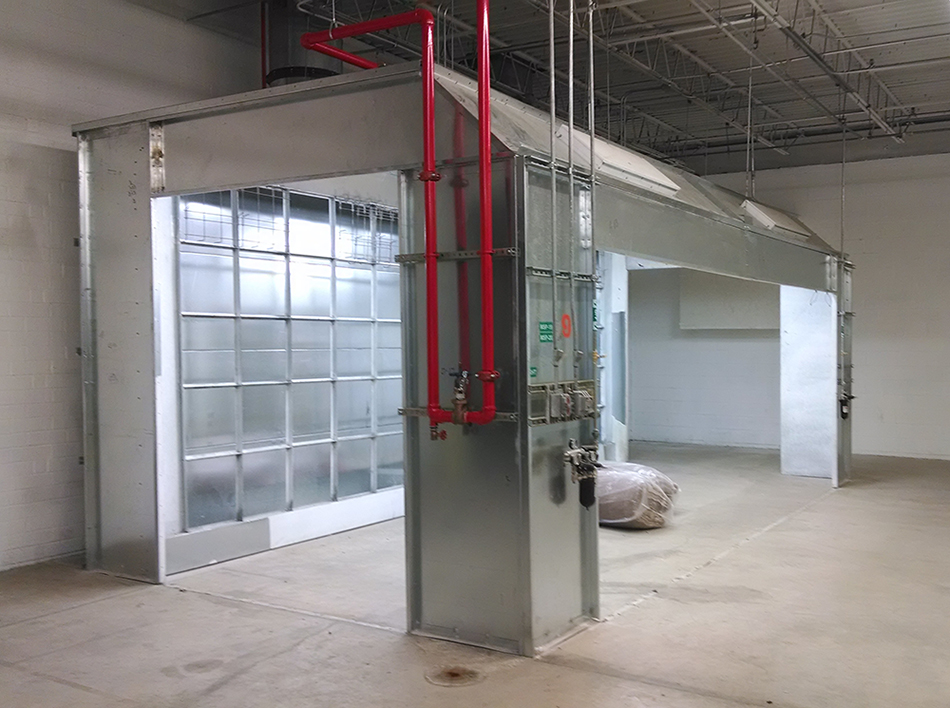 However, we have found other uses for our interior & exterior Insulated Metal Panels:
Ovens
Sound enclosure for Macaary
Breezeways connecting building to building
Divider Wall Rooms
Storage Buildings
Freezers
---
Inline Floor Track System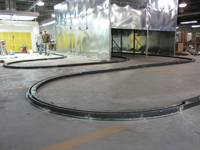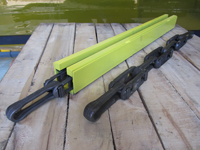 A1 Walls also offers a heavy duty floor Track System. Track line is secured to the floor with a motor-driven chain that pulls carts along the desired path. This particular track system is ideal for safely and efficiently transporting product throughout your facility with a variable speed drive section.
This track system is extremely strong. One system will convey carts with a payload up to 950 pounds. Each system has a max length of 900 ft per each 5 H.P. drive section.
Like all A1 Walls products, these floor track systems lay on the floor and anchor down. Simple and fast. If you can read tape you can install it. Save up to 25% on purchases and 50% on installation doing it your self and all drawing and instructions are supplied.